2 bed for Sale
Third Cross Road, Twickenham, TW2
Offers in Excess of £475,000
Two bedroom ground floor Edwardian conversion flat
Direct access to a private rear garden
Short walk to Twickenham Green with local shops/pubs
Highly-regarded Waldegrave School just a half a mile away
Twickenham or Stawberry Hill Station To Central London
Refurbished to create a Grecian style Spa Bathroom & Sleek kitchen
Property comes with Freehold
This "Character Filled" two bedroom ground floor Edwardian conversion flat located on Third Cross Road, is in a highly desirable area known for its charming period properties. Its been extended to create a luxurious and unique Grecian style Bathroom & Sleek Kitchen.
The "Character Filled" two bedroom ground floor Edwardian conversion flat is located on Third Cross Road in Twickenham, a highly desirable area known for its charming period properties and excellent amenities.
Inviting Buyers who are looking between- £475,000 to £500,000 - Buyer Search Range.
The property has been extended to create a luxurious and unique Grecian style Spa Bathroom, as well as a sleek modern kitchen.
Despite these modern updates, the property retains many of its original period features, adding to its charm and character. The private rear garden provides a tranquil oasis, perfect for outdoor entertaining or relaxation.
One of the key advantages of this property is that Its comes with the Freehold (TITLE: MX422774 - (125 Sq.M.) - Freehold - Privately owned( with an Under Lease)
Third Cross Road is a pretty residential street in Twickenham, South-West London. Ideally located for all the area has to offer, with Twickenham, Strawberry Hill and Whitton stations all accessed easily, the green spaces of Crane Park and Twickenham Green only a short stroll away, and some of the areas finest schools and Waldegrave School are conveniently located just over half a mile away.
The Farmers Market on Saturdays in Twickenham, including organic produce is a popular event and its around a 30mins walk to Bushy Park. Be Quick Too Good to Miss!




Council Tax Band: D
Tenure: Share of Freehold
Vendor owns the Freehold of the whole building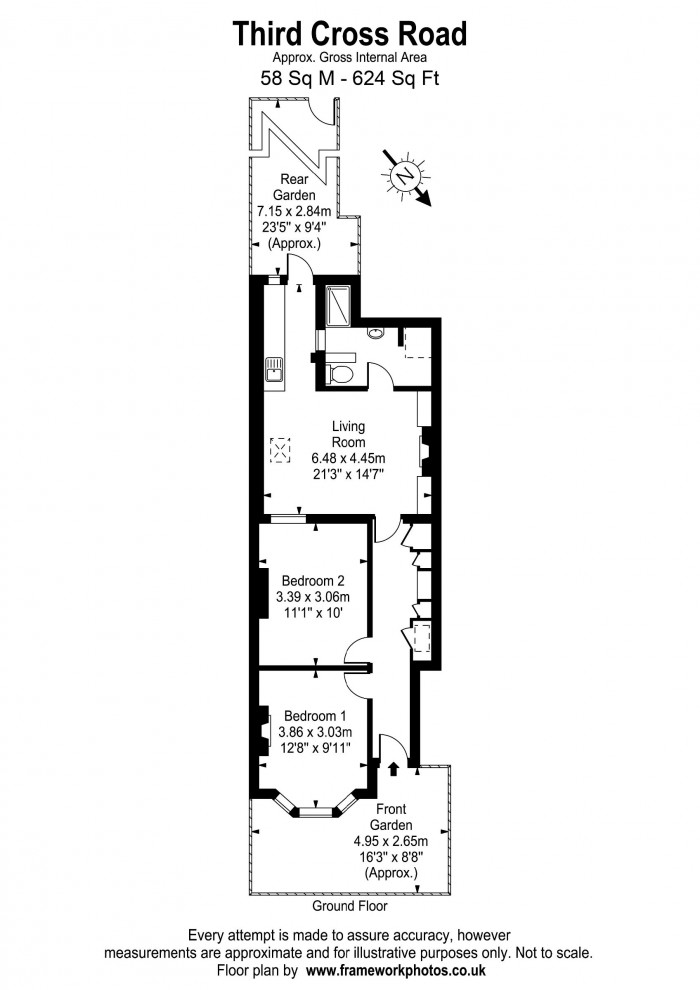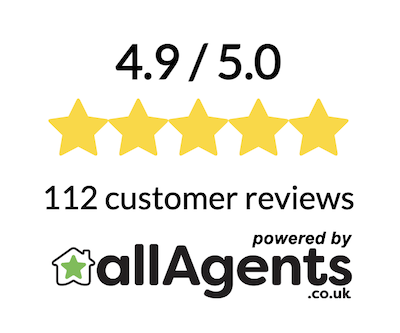 Independent Customer Reviews
★ ★ ★ ★ ★
Ian Bredahl
"Dan & Castor Bay provided excellent service for the sale of our property. Dan took care of all the relevant specific needs and assisted us through the whole process right to the end of exchange and completion of our property. I highly recommend Dan if you are looking to sell your property."
★ ★ ★ ★ ★
Ryan Skilton
"Dan To sold my flat when we needed to move on to the next chapter of our lives. We told him what we needed to get out of the property to make it viable to move into a larger home to start a family. He took onboard what we had to say and did an evaluation of the property. We let Dan do what..."
★ ★ ★ ★ ★
Sandra M
"I have lived in a property managed by Castor Bay and their services have been outstanding. Tina was our point of contact and from the very beginning she was always super responsive, very helpful, fair and professional with us. We had a few issues in the property that have been immediately picked..."
★ ★ ★ ★ ★
Paul Fogg
"I recommend Castor Bay 100%. They took me through the selling process and gave brilliant help and advice all the way through the process. I had heard about their selling process and totally bought into this before using them. The idea of just working for the seller and not the buyer is so..."
★ ★ ★ ★ ★
Debbie Davis
"It was so refreshing to deal with Sandra at Castor Bay when buying my new home! A totally hands on company, nothing was too much trouble, straight talking and all my questions answered at speed and helpful advice along the way from start to finish! A complete personal service - thank you to..."
★ ★ ★ ★ ★
G Bhandal
"Extremely professional and super friendly service. Sandra in particular was always easy to reach by phone or email and happy to answer any questions or concerns. They made first time buying straightforward and stress free, especially in this financial climate. Would recommend!"
★ ★ ★ ★ ★
Elaine Colley
"Through the whole process of selling my property Sandra was on hand to make sure that everything went smoothly. Communication was excellent, responding to any questions promptly. Thank you Sandra."
★ ★ ★ ★ ★
Miguel Mendez
"I lived in a property managed by Castor Bay for 3 years, In summary an amazing from the letting process, the management of the property and the closure of the contract. I highly recommend them. Very special thanks to Tina Hadzhieva !"
★ ★ ★ ★ ★
christopher jones
"Castor Bay are by far the best agents I've dealt with. Highly efficient, prompt and timely and very fair. I would recommend them highly."
★ ★ ★ ★ ★
Esra Turker
"I have received an excellent service from Tina who has proactively managed my rentel prosess. Tina was kind,helpful and professional at all times . She was helpful throughout each stage of the process. She always communicated very promptly . I would definitely recommend Tina and Castorbay..."
★ ★ ★ ★ ★
Sarah Thomas
"If you are looking for someone as dedicated to selling your home for the best price as you, Castor Bay are the team. We had a few complicated property and buyer issues along the way, which they handled expertly, keeping us on track and in our chain. They managed the process from marketing..."