3 bed -
Sold Subject to Contract
Frith Close, (off Blackdown Road) Deepcut, Camberley, GU16
Offers in Excess of £500,000
A Cut Above! 3 Superior Quality Brand New Houses . All built to the highest luxury specification! The houses were made for contemporary living, with large areas for entertaining downstairs, bespoke kitchen with fitted appliances, and three spacious bedrooms upstairs.
Frith Close is a Brand New development nestled off Blackdown Road.
- New Build Home with 10 year NHBC Guarantee
- Private gated development
- Bespoke kitchen with high quality appliances
- Separate Utility room
- Fibre optic high speed broadband
- Underfloor heating to ground floor and all bathrooms
- Two allocated parking spaces
- Electric vehicle charging point
- Oak doors throughout
- Fire/smoke alarms
- Burglar / security alarms
- Private garden with rear access
- Worcester Bosch boilers with 10 year guarantee
- Maintenance Charge: £50.00 pcm, to cover the cost of running and servicing the electric gates along with the lighting, maintenance and weekly upkeep of communal areas

In keeping with the natural beauty of the surrounding Surrey green belt, the houses were built to a high energy efficiency standard. Keeping in the heat in the winter and exploiting the long summer days. These three Individual designed homes all enjoy a level of seclusion with a secure gated entry.
The property as been created to make the most of the green spaces, including large open planned living areas opening onto a patio and a good-sized private garden with rear access and own your parking bays with EV charging points. Be Quick!

Tenure: Freehold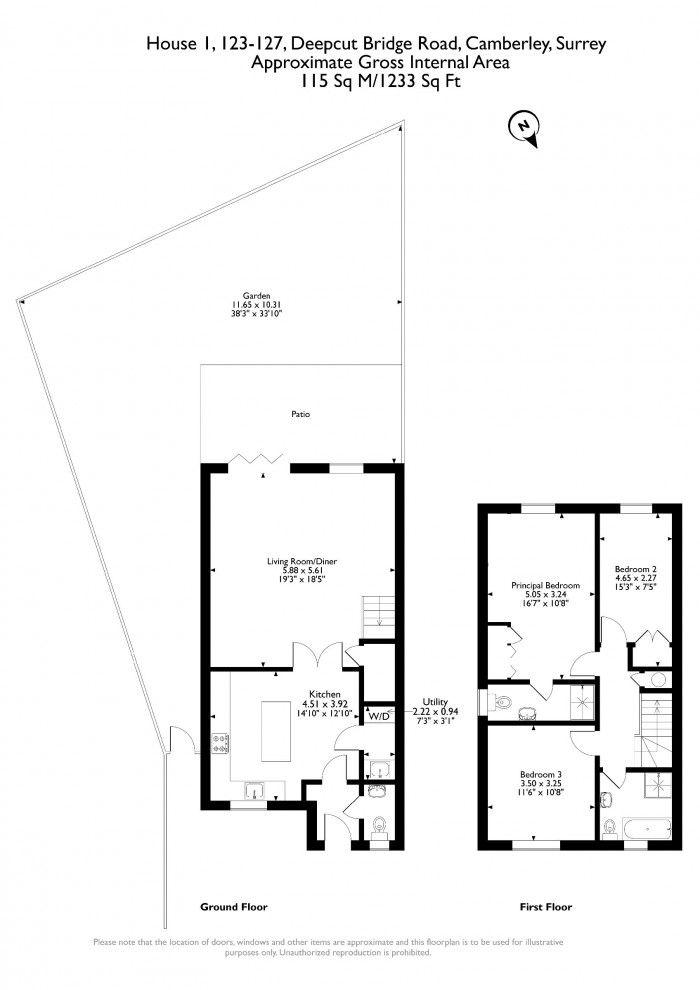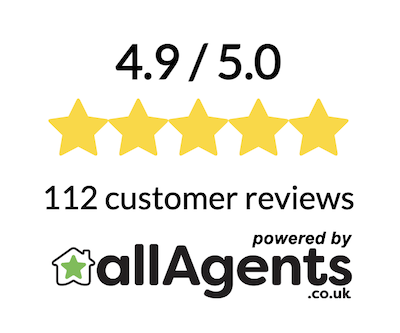 Independent Customer Reviews
★ ★ ★ ★ ★
Andre Mariani
"It was my first experience, in renting in the UK, and from day 1, Castor Bay staff member were listening to my needs and any queries I could have. Over 6 years, I never had any issues dealing with day to day use of the property, and the team always answered my question... I would recommend to..."
★ ★ ★ ★ ★
Amy Appleton
"Sandra and her family were such a fabulous support during the buying and selling of our home. Their general approach to and invaluable experience was very much needed and gratefully used. They will soon be giving Estate Agents a good name!!"
★ ★ ★ ★ ★
Ian Biller
"Castor Bay have provided a really excellent service for me over the last few years looking after our rental properties in west London. The team are always available and quick to respond to any issues that arise as well as planning for ongoing compliance so that I'm confident that our..."
★ ★ ★ ★ ★
Nic Johansson
"We had met Sandra and Rick when they sold our neighbour's house and had known instantly that we wanted to work with them both when it came to selling our own house. Our neighbours had been incredibly positive about their experience with Rick and Sandra, and had recommended to us that we use..."
★ ★ ★ ★ ★
sian
"We were very pleased with the service that Castor Bay gave when selling our property. Sandra was an attentive and much needed liaison between all the parties. She kept the Solicitors on their toes!"
★ ★ ★ ★ ★
Mark Rouvray
"We just wanted to thank you for all your efforts in selling our property. We really appreciated the support you provided throughout the whole process. It was great to have someone to deal with directly on every aspect of the sale including all the viewings, providing prompt feedback, response to..."
★ ★ ★ ★ ★
Efi Karampela-Romeo
"Castor bay is one of the best agencies. We were living in a apartment that they managed and we were very happy. I totally recommend to whoever is searching for a place."
★ ★ ★ ★ ★
David Lindsley
"Sandra Tooley's energy and enthusiasm made things move for my Sale. After a few weeks of Open houses we narrowed it down two 4 positive buyers from them we selected a purchaser who proved very satisfactory and the sale proceeded very smoothly and quickly from there."
★ ★ ★ ★ ★
Jason Rowlett
"Sandra and her team took over selling our home after we were unsuccessful from our previous estate agent. Their approach to selling and experience helped us receive multiple offers and a successful sale."
★ ★ ★ ★ ★
Ian Bredahl
"Dan & Castor Bay provided excellent service for the sale of our property. Dan took care of all the relevant specific needs and assisted us through the whole process right to the end of exchange and completion of our property. I highly recommend Dan if you are looking to sell your property."
★ ★ ★ ★ ★
Ryan Skilton
"Dan To sold my flat when we needed to move on to the next chapter of our lives. We told him what we needed to get out of the property to make it viable to move into a larger home to start a family. He took onboard what we had to say and did an evaluation of the property. We let Dan do what..."